The best part is that most of the Scots in Canada have influenced the local culture in such a manner that it is unforgettable. There are many Scots who have held key positions in Canada and it is all due to their hard work and determination to succeed. Very few people know that the first two Prime Ministers of Canada were Scots. However, they were not well off at all. The positive aspect in this regard is that Canada is rightfully called as land of opportunities. Anyone who comes here with strong will and determination can easily be chosen as a representative by the Canadian. There are many famous Scots who have contributed a lot to the country.
Some of these are mentioned as under:
Tommy Douglas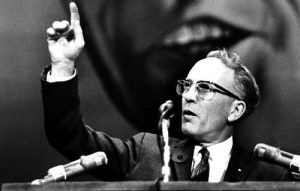 He was voted as the greatest Canadian of all times. It is all due to the fact that he worked hard to make sure that Medicare is reaches those areas of the society where it is really needed. He was from a very religious family and was involved in local church. When he and his family moved to the province of Saskatchewan he realized that the people are not in a good condition at all. The lack of food and nutrition was leading the youngsters to disorders. At that time i.e. 1930 such disorders were not curable at all. He made his way up to the politics and did something great for the Canadians. The Universal Healthcare Program was launched by his government. It is the best program which has been launched and paved a way for future healthcare development in Canada. Any person in Canada can get free healthcare and the government will pay the bills. This was the best thing that ever happened to the people of that era. Ironically Tommy died of cancer when he was 81 years of age. He is still regarded as the greatest Canadian politician who despite being Scot did everything he could to his new country Canada.
Sir John A Macdonald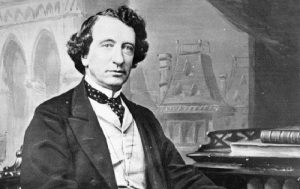 This man is an inspiration for many around the world. He can be rightfully regarded as the best politician that Canada ever had. He belonged to a bankrupt Scot family that can to Canada secure their future. Here the things did not change for them at all. Sir John had to work to pay his school as well as tuition fees. He studied law and became Canadian prime minister eventually. He is regarded as the founder of Canadian Mounted Police.
Robert Michael Ballantyne
This person needs no intro. Robert has authored more than 90 books. His books are still an inspiration for most of the young Canadians. He left Scotland to pursue a better career in Canada. He was also known as explorer and adventurist. While working at Hudson Bay Company he worked his way really quickly. He has proven to the world that the single man who is well determined can make a strong impact in Canada. Today his books are read all over the world and are cited for several literary works.